Stout Properties is a Commercial Real Estate Development and Management Company with roots that
can be traced back well over 100 years through 4 generations of Stout men.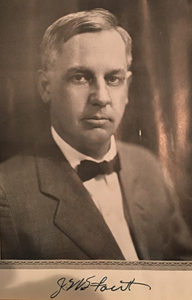 In the early 1900's Joe Wiley Stout Sr. owned and operated a commercial building company (Joe W. Stout & Co)
with headquarters in Sanford NC. The construction company operated successfully until Joe W Stout's untimely
death (early 50's). Many buildings and Court Houses around the Carolinas stand to this day with the company
name on the corner stone (built by Joe W. Stout & Co). Joe Stout Sr. was widely respected by his peers. He was
a charter member, first VP and second President of the Carolinas Building Contractors Assn.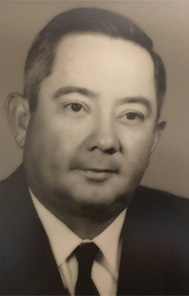 After the Great Depression in the early 1940's Joe Wiley Stout Jr. moved from Sanford to Fayetteville.  He had only
the experience of working for his father in Sanford and his father's name. That must have been enough because his
legacy to the greater Fayetteville community is monumental. Joe Stout Jr. died in 1988 at 73. Among his creations
are Eutaw Shopping Center, Eutaw Apartments, Greenwood Homes, the Heart of Fayetteville Motor Inn and Bordeaux
Shopping Center. All of these developments were accomplished through his company the Joe W. Stout Construction
Company.  In 1989 Joe Stout Jr. was presented posthumously the distinguished Methodist University's Business Man
of the Year award.
Dr. Frank P. Stout is the son of Joe Wiley Stout Jr.  He practiced Orthodontics in Fayetteville, NC from 1970 until
1998.  He partnered with his father from 1970 until Joe Stout's death in 1988. Together they expanded their real
estate base creating Bordeaux Motor Inn and Convention Center, the Bordeaux Recreation Center, and the Apartel
( a 10 story high rise) to name a few.  Dr. Stout's fine reputation both as an Orthodontist treating over 10,000
patients in 28 years and as a respected business man is well known in the greater Fayetteville community.
Methodist University acknowledged this by presenting him in 2007 the Business Man of the Year Award.  In
2016 he was awarded the distinguished North Carolina Governors award the Order of the Long Leaf Pine.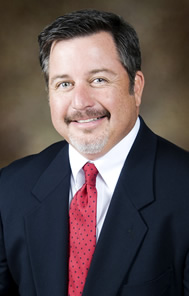 Cameron W. Stout is the son of Dr. Frank P. Stout.   Cam joined his father at Stout Properties in 1990 after graduating
from NC State with a degree in Business Management.  With 27 years as the CEO of Stout Properties (the umbrella
company for all of Dr. Stout's holdings) Cam developed extensive experience in shopping center development and
management, hotel development and management, and commercial leasing.  He has a real estate broker's license
and an unlimited general building contractor's license. The father/son development legacy continues with Cam and
Dr. Stout creating Boone Trail Center, Ramsey Commons, and most recently the Shoppes at Boone Trail. In 2016 Cam
Stout became a full partner with his father Dr. Stout.
Dr. Stout and Cam Stout have transformed Stout Properties into a debt free, lean, focused Commercial Real Estate
Development and Management Company.  It is a company that primarily owns and operates strip shopping centers
and office buildings.  The company motto is Safety First / Profitability Second / and then Growth and only in that order.
4 GENERATIONS; 100 YEARS AND COUNTING.